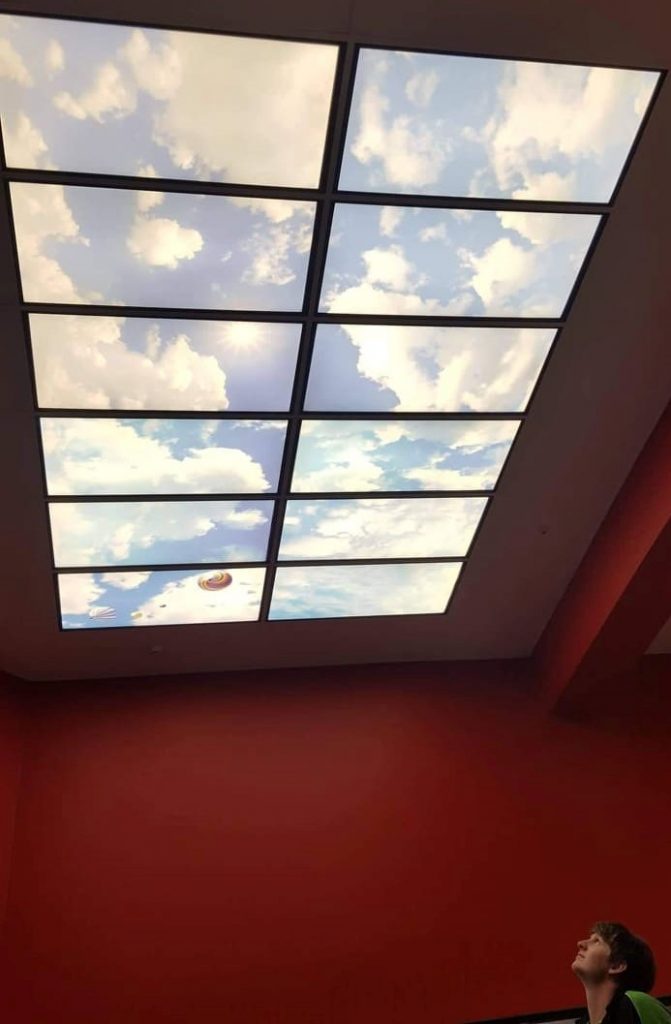 Custom LED Lights at Game Centre
Leading Electrical worked with Game Centre in Hamilton City to transform their ceiling and bring a refreshing blue sky to their gaming community.
Game Centre provides one of New Zealand's largest selections of games in-store. Their customers spend a lot of time indoors, so they decided to bring the outdoors to them with these custom LED lights.
Spec: Lighting installation
Specialised LED lights are great for rooms with limited natural light, such as offices, healthcare waiting rooms, conference rooms, living rooms, corridors and more! There are also various images and patterns available for you to choose from (not just clouds).